PieceHomes Premium Series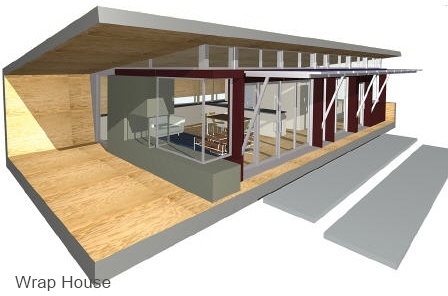 photo gallery





Premium
Anyone who has taken a keen interest in the Piece Homes range will appreciate that the company have done their best to separate the buildings into obvious categories. The Premium range leaves little to the imagination, with all of the designs in this category taking advantage of the most modern and sophisticated building technology. In comparison to more affordable options, Piece Homes have opted to include larger windows, more decking space and just place a larger emphasis on premium features that make buildings more desirable.
In total, there are six designs that are incorporated into the Premium series:
Beach Wrap
Wrap House
Wrap Tower
Flat Wrap
Cube House
Hybrid
Beach Wrap
The name of this property derives from the internal structure of the building. It takes advantage of the bedrooms being placed on the lower floor, while the living room and kitchen are situated on the upper one. By doing this, the architects have allowed buyers to take more advantage of views - as is the case with a lot of properties situated by the beach. In total, Beach Wrap contains two bedrooms and 2.5 bathrooms, as well as a roof deck and carport.
Wrap House
With Wrap House being just 680 square feet in size, it would be fair to say that it is one of the smaller products by Piece Homes. Its size is boosted with a 150 square foot decking space, although Piece Homes have stated that the preferred use is probably going to be for a guest home rather than a permanent residence.
Wrap Tower
As some may gather from the name of this building, Wrap Tower is focussed on height and uses three storeys. This creates a total internal floor space of 1,550 square feet, while there are also three bedrooms and 2.5 bathrooms. Furthermore, the architects have proven to be very flexible with Wrap Tower, with the final decision on the order of the storeys resting with the purchaser.
Flat Wrap
Flat Wrap on the other hand is situated across the single storey, although this manages to create a much bigger floor space of 1,765 square feet. It takes advantage of lots of glass panels, while Piece Homes have managed to include three bedrooms, 2.5 bathrooms and a courtyard in the property. This courtyard provides the buyer with a lot of options, with some deciding to build a garage in this area.
Cube House
From an external point of view, this shares a lot of features with Wrap Tower. It has a very modern exterior, with the stairs being covered in glass which is a stylish touch. From a specification point of view, Cube House is a large building and is situated over 1,900 square feet of floor space. This is taken up by three bedrooms, 2.75 bathrooms and two roof decks - while there is also a carport that has been placed under the building.
Hybrid
No other building will compete with Hybrid when it comes to size though, with this design boasting 3,360 square feet of floor space. Four bedrooms and 3.5 bathrooms make up such a design, while there are various decking spaces and a pool to accompany these rooms.
Piece Homes Premium series:
Basic Details
click on models above for details
Includes:
Factory built modular design
green healthy design features
customizable designs
indoor/outdoor spaces
passive and active solar systems
many with decks / patios