KT1.5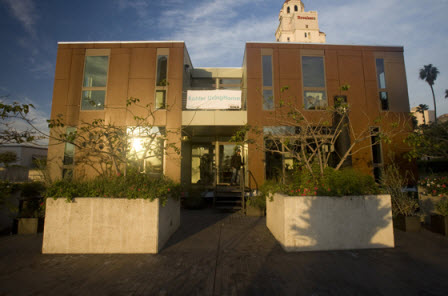 photo gallery






KT1.5
It would be fair to say that the KT range by LivingHomes does not receive nearly as much exposure than the RK selection, yet that should not detract from the products that the company have released to the market. KT1.5 differs enormously from any other item outside the KT range, with the building being much more rigid and placing less emphasis on natural light.
As well as the external design changes, it is clear that KT1.5 could appeal to a completely different market. LivingHomes provide the customer with the option of how many bedrooms they desire but with prices starting at $235,000, it is clear to see that KT1.5 is suitable for those on a budget. Moreover, with the floor span being 1,622 square feet, it has the capacity to act as a decent sized family dwelling.
What does KT1.5 look like externally?
KT1.5 is a building based on the traditional module approach, with the architects giving plenty of leeway to the customer in relation to how large they want the property. It is very easy to attach additional modules to the building and increase its size, meaning that the buyer is provided with lots of versatility. Of course, with the building being constructed out of such means, it can be quite easy to see that it has been manufactured in a factory and some areas may look unnatural. However, this is an appearance that can be interpreted as modern and may therefore appeal to a market.
LivingHomes use a corrugated metal as the main cladding material for the exterior, with this generally arriving in a brown color. In comparison to most other products in the catalogue, there is much less natural light although all windows are at least quite tall in length.
One of the more interesting features of the KT1.5 is above the entrance. The architects have implemented a small balcony in this area and as well as providing a pleasant social or sitting area, it also gives the building some character.
What does the floor plan of KT1.5 look like?
It could be said that the floor plan of KT1.5 is very simple, with most of the ground level being open plan. The kitchen, dining room and living room are all part of the same space, while no door separates this region of the house to the lounge which is situated at the opposite side of the building. It is also possible to access a downstairs toilet and outside decking area from this level.
As you may expect, the first floor is mainly comprised of bedrooms. All three bedrooms are situated on this level, with one of these classed as the master with an accompanying bathroom. There is a family bathroom and various storage areas as well.
A summary on KT1.5
In simple terms, KT1.5 can be described as a typical module based prefab. However, with KT1.5 boasting all of the modern construction features that LivingHomes make a habit of including, one is sure to be satisfied if they decide to purchase this building.
Basic Details
base price:
$508,700
sq ft:
2,68 - 2,275
base price/sq ft:
$245
bedrooms:
2 - 4
baths:
2.5
garage:
none
Base Price Includes:
LEED Silver certification
All finishes - walls/doors/floors/ceiling
All fixtures - lighting/rails/skylights
Structural Insulated exterior Wall Panels
Low-E insulated windows/doors
Roof-top decks/gardens / atrium/patios
Energy Efficient HVAC system
cork tile interior flooring
maple europly cabinets / EnviroGLAS counters
Kohler® High Efficiency fixtures/toilets
KitchenAid appliance package / Bosch Washer/Dryer
recessed LED lighting
Master dressing closet
High Efficiency recessed LED lighting