Configuration 1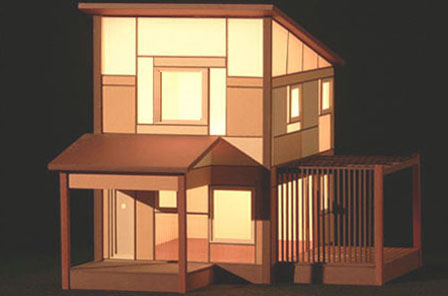 photo gallery





Configuration 1
Configuration 1 can be classed as one of the smaller properties from Loq Kit, although some small families will still be able to benefit from its specification. Using all of the exterior design principles that the company have utilized in the past, Configuration 1 arrives with a modest specification that reads like the following:
1,234 square feet of internal space
Two bedrooms
One bathroom
168 square feet of outside space
What does Configuration 1 look like externally?
Just like every other product that Loq Kit produce, Configuration 1 has that rustic and traditional effect that has proved so popular with many other customers. The architects have opted to use a cladding technique, with traditional panels being attached to the walls in various shapes and sizes. It could be said that they have been positioned in a random nature although despite this, the effect is very pleasing on the eye.
Unlike a lot of other prefabs, Loq Kit have decided to install a basic pitched roof with this design as well. This is something else that reiterates the rustic effect that the company is trying to create and it combines very well with the rest of the property.
In terms of the windows, this is another random feature provided by Loq Kit. Again, they are randomly placed, while they also arrive in different shapes and sizes. Nevertheless, there are a lot of them, meaning that occupants will be blessed with a decent amount of natural light.
Another external feature that is deserved of a mention is the front porch. This spans the whole front elevation and is completely covered, meaning Configuration 1 welcomes visitors in warm fashion from the start.
What does Configuration 1 look like internally?
Internally, the architects have kept the floor plan design as simple as possible. The ground floor of the property is completely open plan and unlike the vast majority of prefab offerings out there, it does not have any partition walls or any other room. This means that the living, kitchen and dining region is very spacious, and welcoming.
The first floor of the property deals with all of the remaining rooms, such as the bedrooms. Both bedrooms are situated at this level and as the mentioned configuration highlights, neither is gifted with an en-suite bathroom. Instead, a family bathroom is located just outside the landing area of the stairs, meaning that it is at least conveniently accessed for occupants. It is also worth mentioning that both bedrooms are provided with moderate closet space, which is something of a surprise considering the compact nature of most of the building.
A summary on Configuration 1
Configuration 1 is very similar to other products that Loq Kit have produced, with the building retaining all of the external design features that have helped create the architect's sterling reputation over the years. Many potential buyers are likely to be enticed by the ground floor layout, with this being completely open plan and providing a very spacious appearance.
Basic Details
basic "kit" price:
$52,400
sq ft:
1,702
base price/sq ft:
$28 (target)
est. finished price/sq ft:
$35-55 (target)
bedrooms:
3
baths:
3
garage:
no
porch:
2 - 169 sq ft
Base Price Includes:
fiber-reinforced resin trench footings
recycled steel frame
fiber-reinforced resin infill and snap-cladding
stair carriage assembly
entrance porch, sunshade, and privacy screen
view side porch
photovoltaic roof panels (four)
daylighting roof panels (two)