M-Line (001, 002, 003)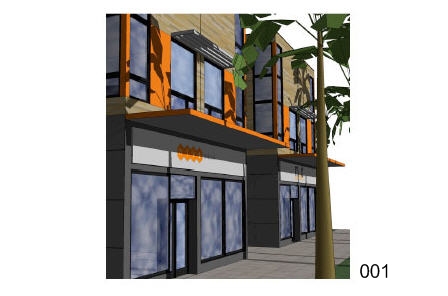 photo gallery





M-Line
The M-Line range is probably one of the smallest by Hive Modular and is designed for medium to large families who want to benefit from a modern dwelling. Hive Modular have really matched their brand name when it comes to this series, with the M-Line taking on an extremely modular approach that is rigid and very easy to customize. There are a total of three products that can be found in M-Line:
M-Line 001
M-Line 002
M-Line 003
What does the exterior of M-Line look like?
Even though there are three products in this range, it would be fair to say that all boast very similar characteristics when it comes to external appearance. While the roof design can differ, all three attempt to maintain the modern image that is so common through prefabricated designs in this age. There is a big emphasis on glass, allowing for lots of natural light, while all are constructed of light materials which again showcases the modern theme.
M-Line 001
At 1730 square feet in size, M-Line is classed as the smallest in the brochure. However, it still manages to incorporate two floors, with the first storey being comprised of a bedroom and general living space. The kitchen, dining area and living room are open plan, with the kitchen being formed in an L-shape and being particularly big. There is also a bathroom, which is situated adjacent to the bedroom for convenience. The main feature of the first floor is the master bedroom, with this being huge in size and boasting its own en-suite. This master bedroom also has its own sitting area, while it links to a roof porch which can prove very pleasant to sit out on.
M-Line 002
This happens to be the largest product in the M brochure, with M-Line 002 spanning 1969 square feet. With this extra space, the architects have been able to construct an additional bedroom and bathroom. The whole building is constructed in an L-shape, with a double bedroom being at the base of the L on the ground floor. Just like a lot of Hive Modular's designs, M-Line 002 is completely open plan and this means that other than a bedroom and bathroom, the rest of the first floor is one room made up of a kitchen, dining room and living space. As you may expect, the first floor is primarily bedroom space. There are two bedrooms in total, with each possessing their own bathroom and closet facilities. There is also a porch and large deck that can be accessed from both.
M-Line 003
Despite its name, this is regarded as the mid-sized product from the M-Line series. Unlike the previous houses, this is spanned over one floor although it has still managed to include three bedrooms. There are several interesting features to M-Line 003, with the first being the inclusion of a laundry room and powder room. In total, there are three bathrooms, meaning that all occupants will have easy access to toiletry facilities.
Basic Details (001 / 002 / 003):
base price:
$140/sq ft
sq ft:
1,730 / 1,969 / 2,400
base price/sq ft:
$140
bedrooms:
2 / 3 / 3
baths:
2 / 3 / 3
garage:
optional
Base Price Includes:
Tyvek house wrap
Norco windows and doors
fibercement exterior siding
EPDM membrane roof
Insulation - wallsR19/floorR44/ceilingR44
basement with foundation and egress windows
Kahrs wood flooring
painted interior walls/ceilings
plumbing fixtures / vanity / bathroom tile
custom lighting with dimmers, wiring and fixtures
heating and A/C / water heater
design costs / site layout / approval drawings