Maxwell / Morris (MM) Line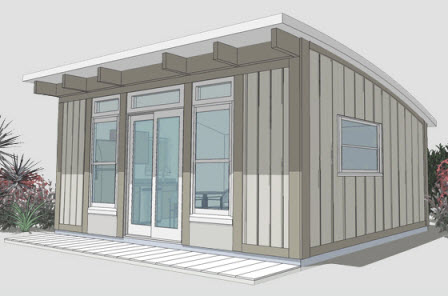 photo gallery





The fact that Cabin Fever have designed so many versions of their Maxwell cabin highlights just how well received it has been by consumers. While it merely started out as one offering, over times the catalogue has expanded and it's now possible to purchase the Maxwell in four different designs:
Maxwell 16-20
Maxwell Weekender
Maxwell LiveAboard
Maxwell 2 Bedroom
Maxwell 16-20
As the name of this product will probably indicate, the Maxwell 16-20 is sized at 16' x 20'- making a total of 320 square foot. The company claim that this is the most popular product in their catalogue and while it is certainly not substantial enough to live in, its design means that there are several uses that can be generated through it. It's impossible to purchase the basic package with bathroom and kitchen fixtures, although these can be added for an additional cost. For individuals who opt to go down this route, the design of the Maxwell 16-20 means that it is possible to incorporate a full kitchen, bathroom and closet. For this reason, many clients utilize the space as a guest room.
Maxwell Weekender
The name of this prefab might be slightly confusing to some, although others will guess that the "Weekender" segment arises from the fact that it is suitable for people staying in it for a longer period of time than the Maxwell 16-20. Unlike the previous product, the Maxwell Weekender is split into two rooms with one being a bedroom while the other is designed for a kitchen and living space. While the cabin is still relatively small at 448 square feet, the design means that some individuals have found it possible to actually live in this prefab.
Maxwell LiveAboard
As you may guess, the Maxwell LiveAboard is even bigger than the other two designs and boasts a total size of 16' x 36'. Similarly to the Weekender, the LiveAboard incorporates a separate bedroom although it also benefits from a bathroom that can fit either a tub or shower. As well as this, it includes a pantry which has proved very good for storage and all of this means that the Maxwell LiveAboard is definitely suitable for those who require a cabin for permanent residential purposes.
Maxwell Bedroom 2
For those who want a prefab that could cater for a small family, it might be worth considering the Maxwell Bedroom 2. It could be said that the developers haven't been too inventive with the name of this product and it's clear to establish that it has been designed with two bedrooms. Just like all of the Maxwell designs so far, there is a large area in the center of the prefab that is suitable for a full kitchen and living space. Bedrooms are located at opposite ends of the house, while there is also a large bathroom next to one of these. Light has also been taken very seriously in the design of the Maxwell Bedroom 2 and there are large glass panels that make up doors and windows around the property.
Basic Details
base price:
$32,900
sq ft:
320+
base price/sq ft:
$102
bedrooms:
optional
baths:
optional
garage:
no
Base Price Includes:
"Smart Buildingt" CAD design and factory built
Meta Floor foundation system / Composite Pad
Pre-assembled wall sections - wood 2x4 or 2x6 studs
Exterior grade rough-sawn 25-year siding
All fixtures for bathroom and kitchen packages
Structural Insulated Panels
Maple panels interior walls with spruce wood trim
Double pane aluminum windows
Duro-last PVC membrane roof
All hardware needed for assembly