Place Houses Tiny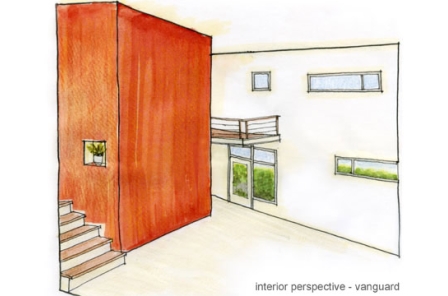 photo gallery





Tiny
As the name of this product might indicate, Tiny is the smallest building in the Place Houses catalogue. Designed for the typical city lot, it has a floor plan size of just 935 square feet although this is at least boosted by several decks, which provide an extra 218 square feet. The product can be summarized through the following specification:
Two storeys
One Bedroom
Two bathrooms
One loft
218 square feet of outside decking space
What does the exterior of Tiny look like?
The immediate impression that one will get from Tiny is the unique shapes that Place Houses have utilized with the product. Even though it only covers a small amount of space, they have still managed to incorporate several interesting features. The butterfly roof is certainly one of those, while it also extends into a roof deck and the window for the loft is also situated in this area. Therefore, the roof space is certainly busy in Tiny, although the architects have implemented such measures in a shrewd way which make it very easy on the eye.
In comparison to some prefabs out there, it could be said that Tiny doesn't place a large emphasis on glass. There are an average number of windows, although most of these are small in size. Nevertheless, there are sufficient to allow for an acceptable level of natural light in the property.
Other notable features of Tiny include the balconies and the roofed entrance. Again, such measures give the product that extra bit of character and make it a very impressive sight considering its small size.
What does Tiny look like internally?
As one may expect from such a small building, the internal floor plan design of Tiny is quite basic. The developers have included an open plan kitchen and living area on the ground floor, with this situated next to a bathroom. Furthermore, there is a powder room, thus giving occupants a surprisingly large number of options for a 935 square foot building.
The first floor of the property is designed in almost an identical way. The space that was the kitchen area on the lower level is now intended to be used for bedroom space, with the beauty of this being that it leads out onto the balcony. Another bathroom is situated here and with just one bedroom being prevalent, some would argue that this bedroom benefits from its own en-suite.
A summary on Tiny
Even though Tiny is regarded as a very small prefab, that is probably only suitable for individuals or couples, nobody can dispute the fact that it benefits from a very unique design. The architects have included a surprising amount of features considering its size, with the roof deck likely to be very enticing for a lot of buyers that are considering purchasing the product. The loft is also a nice touch and with this room benefiting from its own window, some customers may even decide to convert this property into a two bedroom dwelling.
Basic Details
base price:
$295,000
sq ft:
1,370
base price/sq ft:
$215
bedrooms:
1
baths:
2
garage:
no
Base Price Includes:
Concrete slab foundation
Patio and Decks depending on model
Light landscaping and entry walkway
Complete home with exterior and interior finishes
Choice of three finishing Packages
Lighting/commmunication / fixtures / appliances
Heating / cooling / water heater
On-site storm water management