CUBE Models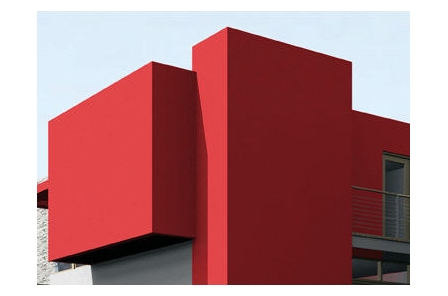 photo gallery




CUBE is the main series of products from h-haus, with the company releasing eight houses under this umbrella. As you may guess from the name, they are all based on module cubes and this means that all benefit from exceptionally modern design principles.
The CUBE series is made up from a series of products that range drastically in size, with some just over 600 square feet in size while others are around 2100 square feet. They are numbered in simple fashion meaning they can easily be referred to:
CUBE 3
CUBE 5
CUBE 6
CUBE 7
CUBE 8
CUBE 9
CUBE 11
CUBE 13
CUBE 3
This is the second largest design in the CUBE series and contains two bedrooms and 1.5 bathrooms. The building contains several features that will make it very appealing to the high-demanding customers out there, with the two-car garage and large terrace area being the key parts to the property.
CUBE 5
This is the largest house in the series by quite some margin, with CUBE 5 spanning 2,100 square feet. Despite its large size, it only contains two bedrooms although both have separate balconies. It also contains a two-car garage and terrace, while some other rooms can probably be converted into extra bedroom space.
CUBE 6
There is no doubt that the design of CUBE 6 is much different to the previous models looked at, with this property placing more of an emphasis on corrugated metal. It contains two bedrooms and a terrace space - but does not arrive with any sort of garage.
CUBE 7
Sized at 1,500 square feet, CUBE 7 is another large property and this one does benefit from its own two-car garage. It also contains two bedrooms, with a third possible through conversion of the office, as well as 2.5 bathrooms.
CUBE 8
While all of the other properties that have been looked at have arrived with flat roofs, this is not the case with CUBE 8. Instead, this design is slightly more reserved with a gable roof, although it still arrives with its own terrace and guest house.
CUBE 9
CUBE 9 returns to the flat roof design that have made h-haus so successful and this is another large property, with the main house being almost 2,000 square feet. Its 620 square feet terrace is also very substantial, while the large glass panels that are fixed to several walls are something of a unique feature attached to the building.
CUBE 11
CUBE 11 is merely a guest house, with the total size being around 654 square feet depending on the specification the buyer chooses. It not only contains its own terrace but also a garage that can facilitate two cars, while the flat roof makes it exceptionally modern.
CUBE 13
The architects have not yet completed the specification for CUBE 13, although the current information suggests it could be a very impressive offering. It boasts 1,350 square feet living space, as well as a car port that spans 576 square feet.
Basic Details
base price:
contact
sq ft:
612 - 2,100
base price/sq ft:
contact
bedrooms:
2
baths:
2
garage:
no
Base Price Includes:
low-E windows/doors
pre-engineered roofing/walls/floors
cement stucco with sand finish
EPDM membrane roof
trellised outdoor decks
Insulation - wallsR30/floorR38/ceilingR50
tile/wood/wool carpet flooring
european-style cabinets / counters
soak tub / glass shower enclosure / bidet
Energy-Star appliances / gas fireplaces
heating/cooling options
custom ligthing / high speed internet