Prefab Home Models by Royal Homes - Royal Q Series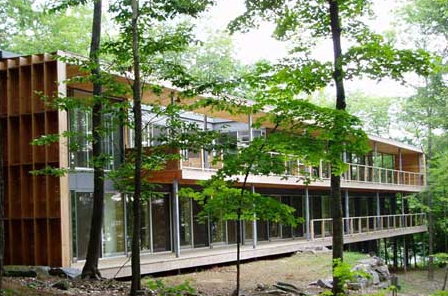 photo gallery






Royal Homes
With Royal Homes boasting no less than 40 years of experience in the construction industry, it would be fair to say that they are vastly reputable and are held in a very high regard. Admittedly, they do not solely concentrate on prefabs, with custom design also being one of their fortes. However, through their limited prefabs ranges they have built considerable success and they tend to release new designs to their lines at a frequent rate.
What products are Royal Homes responsible for?
It would be fair to say that Royal Homes mainly base their reputation on one range of prefabs, with this being the Royal Q Series. However, while most of their efforts are concentrated on the products under this bracket, they have released other prefabs over the years which fall into categories such as the following:
One storey
Two storey
Holiday homes and cottages
Minimalistic properties
Speciality buildings
As one can see, there is a broad range of options for the end consumer although it is arguably the Royal Q Series that is the most up-to-date. This is constantly being fine-tuned, with the company keen to use the latest construction techniques for these buildings whenever possible. For the time being, just two dwellings are included under this umbrella, with both of these being classed as modern, two-bedroom offerings that provide spacious rooms to customers.
What customization options are provided to customers in the prefabs range?
Unlike some competitors, Royal Homes provide plenty of customization options for the end buyer. Usually, these focus on the internal elements of their buildings, with issues such as cabinets, general finishes, flooring, plumbing and electrical fittings all being decided by the buyer. Furthermore, the beauty about this choice is that for every element that Royal Homes allow customization on, they present the customer a large catalogue. This means that while the house may be sold as a prefab, the end buyer has countless options to alter it directly to their taste.
Royal Homes Design Centres
The size and age of Royal Homes means that the company have been able to grab a strong foothold in the prefabs industry and can showcase their work across various establishments in the country. These establishments are referred to as Design Centres and as the name may indicate, they also allow the end customer to browse through all of the components that the designers offer. In most cases, model homes are also erected to provide an even bigger feel of what a Royal Homes product will look like.
There are various Design Centres dotted around the US and Canada, with example locations being Wingham, Beaverton, Gravenhurst and Minden.
A summary on Royal Homes
In summary, Royal Homes are most certainly regarded as one of the oldest prefab developers in the country. While most rival companies have only just entered the scene, Royal Homes have been around for decades and this means they bring immense expertise into all of their prefabs. Furthermore, with so many customization options available to customers, it is very easy for buyers to put their own authority and character onto the building they purchase.