Modern Modular Homes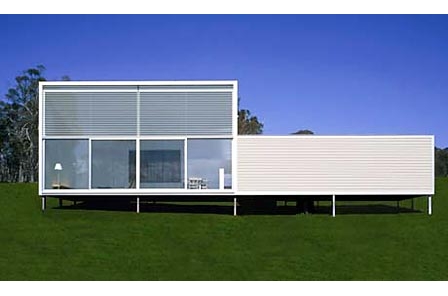 photo gallery






Modern Modular
In comparison to most prefab developers out there, it could be said that Modern Modular takes a completely different approach to the industry. They are not directly responsible for the design of any buildings, yet instead market those that other architects have made available. In some senses, this means that Modern Modular can be classed as a broker for prefab homes.
History of Modern Modular
Modern Modular was started around a decade ago, after Peter LaBonte founded the company in 2002. It was formed with the aim of bringing the modern prefabs market to a larger audience, with LaBonte using his contacts within the industry to form this "brokering" business.
What architects does Modern Modular deal with?
Even though there is no direct responsibility for the design of any of the products that are in the Modern Modular catalogue, it would be fair to say that the company have made every effort to only include homes from the very best architects out there. It could be said that the following companies are some of the most reputable that Modern Modular deal with:
Adam Kalkin
Nottoscale
Jones Partners
Cartwright Pickard Architects
Glama Kim
Anyone who has a remote interest and knowledge of the prefabs industry will see that Modern Modular have only chosen architects who design certain type of buildings. They have no interest in the traditional buildings that some firms produce and instead concentrate all of their efforts on the modern and contemporary homes that are available on the market. Moreover, there is also a push towards sustainability and any architect that places this factor high on their priorities is likely to be considered by Modern Modular.
How does the process with Modern Modular work?
It can definitely be established that the process with Modern Modular is very unique and few companies in the prefabs industry offer such a service. However, while their approach is varied, their process is actually very similar to what other, standard architects within the prefabs industry adopt.
Potential customers will first browse through the catalogue that Modern Modular provides, which features all of the available properties by their selected architects. Once this has been completed, the buyer still has the opportunity to customize the design and Modern Modular will liaise with the architect to make this practical. From this point on everything is left to Modern Modular, with the company responsible for the legal aspects such as approving plans, right the way to the construction issues such as preparing, delivering and installing on site.
A summary of Modern Modular
For anyone looking for a quick prefab solution, Modern Modular could certainly be the way to go. With the company including products from many different architects in their catalogue, one need not browse through hoards of promotional material to find a product that matches their needs. Instead, it is all available from one company and even though such an approach won't be suitable for everyone, for others it will be ideal to quickly select their new prefab home.